Tick Tock provide weekly interactive music and drama shows
for children under 5 in North London, Scotland and Hertfordshire.
Each 45 minute performance provides a rich mix of music, movement, drama and comedy, designed to entertain and stimulate your child. From nursery rhymes to pop music, the songs and rhymes we dramatise are linked by a narrative thread.
Children can settle down with their carer and enjoy weekly performances by our professional cast. We warmly encourage the children to take part in the action.
In a typical Tick Tock show, the children and carers sit together in a semi-circle. Using a wide variety of instruments, we perform a selection of songs and rhymes with a different programme each week.
Children are invited to join in, whether it's clapping, singing or playing a full starring role! Tick Tock prides itself on the relationships we build with our young members week by week. It is important that we know every child's name, making them feel special as an individual and as part of the group.
Throughout the Tick Tock year, there are themed events, culminating at the end of each term with a celebration, including special guests and prizes.
Find your nearest Tick Tock group and see when and where the music sessions take place
Take a look at our videos of Tick Tock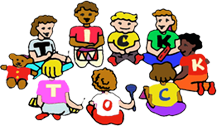 "What an enjoyable experience Tick Tock was – for me sometimes more than the kids. A fantastic mix of music drama and participation."
Paul Whitehouse – Comedian
"It was especially good to see these songs physicalised and with some lovely characterisations (and silly costumes!). It's a lot of fun."
Matilda Ziegler – Actress
Read more testimonials and comments

Sign up to our newsletter to receive updates of our events and workshops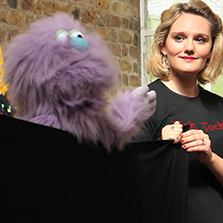 See our gallery for more of what goes on at Tick Tock