Tel: 07933 153054
We are pleased that our live classes are now running. Due to government guidelines, please ensure that you book classes in advance.  If you have any questions, please contact Abi for more information. 
St Albans
Days
Times
Locations
Thursday
10:15 am
St Michael's Church Hall
St Michael's Street, AL3 4SL
Fees and Information
Fees are payable in advance for each half term
| Children | Price |
| --- | --- |
| One child | £8 per session |
| Sibling | £5 per session |
| Siblings aged 6 months to 1 year | £3.50 per session |
| Twins under a year | £10.50 per session |
| Twins over a year | £12.50 per session |
There is a membership fee of £10.00 for your first year at Tick Tock and a charge of £5.00 for every subsequent year you attend.
Who we are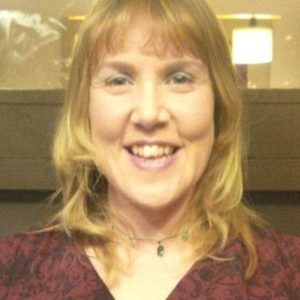 Abi Cowland
Group Leader for St Albans
Abi gained a drama BA Hons Degree from St Mary's University Twickenham in 2000 She then went on to do touring shows with Partytime Productions playing the title role in Cinderella, Easter Parade and Jack and the Beanstalk. However her favourite work was playing Mr Happy in the Mr Men and Little Miss at the seaside tour, which was a yearlong national tour with Premier Productions. This lead to a second year playing Norris the clever pig that built a brick house in the Three little pigs story.
Abi started her own franchise of Tick Tock in 2006 after two very enjoyable years at the Muswell Hill Tick Tock, where she combined her love for the theatre and her enjoyment of working with children.
Tel: 07933 153054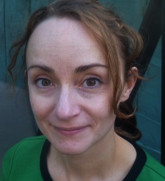 Debbie Heath
Assistant for St Albans
Debbie is a Musician and Playwright who graduated with an MA and BA in Drama from Exeter University.
She has been strumming the Ukulele for many years, even before it became fashionable and is proud to now be teaching children how to play it too. In addition to her work with Tick Tock and Ukulele Tuition, Debbie teaches Music and Movement at a local school. As a Writer she has most recently worked with the Heritage Arts Company, Insignificant Theatre and the Broadway Barking.
Debbie attended Tick Tock for five years with her own children and was thrilled to cross the floor to the stage area in 2013.
Find your nearest Tick Tock group and see when and where the music sessions take place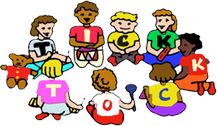 St Michael's Church Hall St Michael's Street, AL3 4SL